Building a strong web presence can be daunting, especially when you've just launched your first website. Business owners who are willing to drive traffic from search engines, Google penalties can be the biggest threat for them. A sudden drop of visits would be exhausting and no one can afford to receive a penalty at any stage.
If you won't be careful about Google's Webmaster guidelines, covering link building and keyword ethics, a penalty (both manual and algorithmic) will hit your business too hard than you might think. In this article, we will elaborate on how you can prevent Google penalty to stay in the good books and keep your revenue level high.
Without any further delay, let's get started!
1. Understand the Guidelines and Follow Them Seriously
You might live in a zone where you think rules are meant to be broken. But Google isn't going to entertain such things at all. So don't try to make your own rules and ideally follow the regulations that Google tells you to perform. Before starting, ensure to read the guidelines from the Help Center.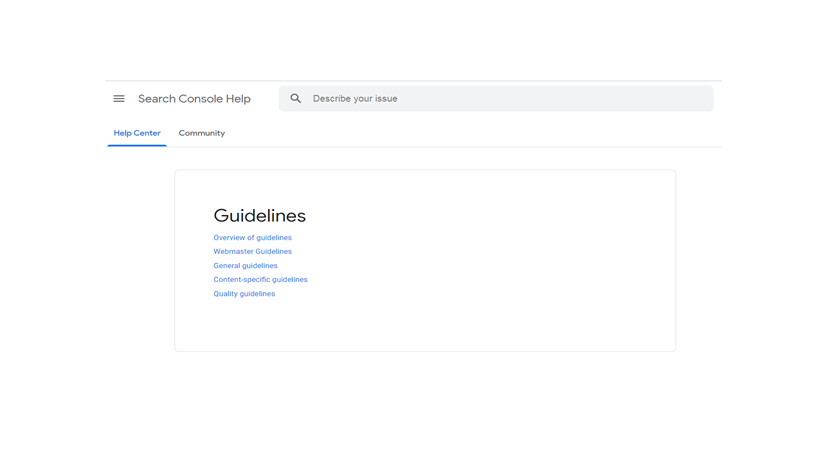 Gone are the days when you did poor link building and keyword stuffing to bring SEO growth. Today, if you want to sustain in the marketplace for long-term, don't apply tricks against these guidelines and focus on publishing genuine content.
2. Do Link Profile Audit
Don't wait until you've gotten into a manual penalty. Instead, you should play smart and clean up your link profile as early and quick as you can. It sounds like a tedious task, but in reality, it isn't if you follow the right approach.
Google generally uses a link profile when indexing the site based on its quality. The algorithm ranks the site on two major aspects i.e. the quality of the link sources and anchor text used for the links. You can simply attain the list of all the links from Google Webmaster Tools.
Source: webmasters.googleblog.com
This way, you can carefully review your links and find harmful backlinks. Then send the email to the webmaster of the site and ask them to remove them. If webmaster doesn't respond, use the disavow tools instead to remove the links from your profile.
3. Use White-Hat SEO
If you're using unethical Search Engine Optimization (SEO), it may cause you more harm than benefits. You need to comprehend whether your SEO practices are sabotaging your website or actually helping it. Pay complete attention to several factors such as internal linking, backlinks, content, anchor texts, and keyword research to bring optimum results. You can even optimize your SEO performance using any tool.
4. Be Aware of Google's Algorithm Updates
Since the algorithms of Google certainly changes, it is good to stay on the top of them to avoid violation. There are plenty of tools and sources available that gives information about every algorithm change timely.
If you keep a constant eye on the search community, you are more likely to reduce the chances of getting hit by Penguin or Panda.
5. Don't Forget, Content is the King
Last but not the least, content marketing is something that always works. So focus on creating different kinds of content such as blogs, infographic, live video streaming and so on to engage more and more users. When you bring good content to the front, the audience will definitely visit, click, learn and share it with others. And eventually, ranking, traffic and revenue will increase while avoiding the penalties.
Start with evaluating what Google wants, how the algorithm works and what do you need to do to create a win-win situation. To avoid the current or future Google penalties, ensure to follow these tips to play smartly and succeed in the search game.
Do you think your website may at risk of Google penalty? If you'd like our assistance, connect with us today!