Mobile apps have become an integral part of our lives and successfully managed to reach every nook of the world, followed by gaming and entertainment apps. Similar to SEO, App Store Optimization (ASO) takes a lot of time and effort to move ahead to the right path of success. However, if you don't know what to track and how to measure ASO performance, survival could be really hard for your business.
It is important to measure the performance of your app at every stage and there are numerous Key Performance Indicators (KPIs) to do so. Marketers spend most of the time in monetization, advertising, and updates, but to uplift your marketing game, you should give serious thought to KPIs and metrics to track the success of your app in the market.
App Store Optimization (ASO) – Goals and KPIs to Measure Effectiveness of your Organic Efforts
Each app has different goals and objectives. Some may focus on organic growth, higher conversion rate while others may aim for more installation, user engagement, and reduction of acquisition costs. Note that providing an excellent user experience and increasing engagement is paramount and that's where app store optimization services can help to create a proven strategy for long-term rewards.
Below we have listed down common KPIs for ASO strategy. By monitoring the following KPIs and metrics, you will be able to maintain consistent organic growth.
Goal 1: App Store Visibility
The discoverability of mobile apps and games in both app marketplaces i.e., Google Play Store and App Store plays a crucial role in boosting organic installs. By carrying out the following activities, you can certainly increase the visibility of your app in top charts, search, and featured categories.
Keyword rankings: Typically, the more keywords your app ranks on, the higher visibility you gain. But a number of ranked keywords shouldn't be your core focus. Instead, you should consider keyword volume and specific keyword rank.
Category rankings: This represents the number of daily downloads of different apps that will help you address what drives more traffic overall. 
Keyword visibility: ASO tools allow marketers to track the overall visibility of a group of keywords. It can also be used to compare your performance against competitors. 
Featured: Even though being featured in the app market depends on various factors, a solid ASO strategy can make an impact on this particular point. Being featured in the store means generating a high number of organic installs.
Goal 2: Conversion Rate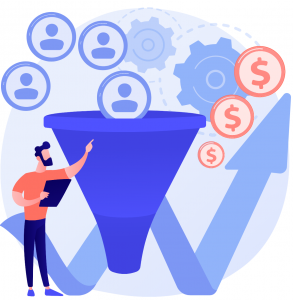 While keyword optimization or paid acquisitions increase app traffic, conversion optimization efforts will make sure that the generated traffic converts into more users downloading your app.
Both click-through rate (CTR) and conversion rate (CR) play a crucial part in the store's listing conversion funnel. Evaluating the conversion rate of your product page will give you an idea of how relevant keywords and ASO efforts you are using.
Goal 3: Organic Uplift
Understanding the organic installs your mobile app gets within a specific period of time is a must KPI for marketers. However, both Google and Apple don't make it any easier to evaluate organic installs.
With the latest console design, Google is working in the same manner as Apple. Downloads from search include both installs and organic searches from Google Ad placements.
Apple brings impressions and installs by source; however, the 'Search' carries both installs from Apple Search Ads or organic search.
As a result, it is important to analyze your updates outside app advertising changes. Also, breaking down keyword updates from creative updates will make the best impact.
Goal 4: Reviews and Ratings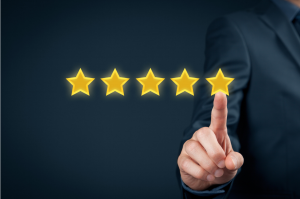 To be more particular, reviews and ratings eventually help an app to enjoy higher rankings in Search and Top Charts. The more positive reviews and ratings you drive, the better influence you will have on your app's visibility and rankings. Therefore, the number of reviews and ratings is a major KPI to track to evaluate your app's success.
Goal 5: Monetization
If you don't earn good money, what are you doing all this for? Take monetization as another crucial aim and measure the revenue through three factors, including average revenue per user (ARPU), lifetime value (LTV), and the total income generated. Hiring an app store optimization company could be a smart bet to pay attention to how this metric grows over time and make relevant modifications to yield superior results.
Takeaway
Marketers should set realistic goals when aiming for particular targets for optimum engagement. While these metrics are necessary to track to measure the performance of your app, you need to use a powerful ASO strategy to maintain audience engagement and monitor conversion rates more effectively.
As ASO efforts don't show results overnight, at eSearch Logix, the best ASO company in India, we aim to deliver sustainable growth with high-quality installs and visibility for your app in both App Store and Google Play Store. We are hoping the above-listed KPIs will keep metrics in place and ensure the organic growth of your app.