'Content is the King.' Yeah! It's true.
When it comes to marketing your every effort boils down to content. Whether you want to build a relationship, generate leads or generate conversion, content is the key.
Google's goal is to provide users with the most relevant and helpful results, therefore they assess material based on how well it satisfies those objectives.
Content producers need to develop ways to stand out in the crowd since Google receives an enormous volume of data each day (2.5 quintillion bytes to be exact).
We have shared the best 23 SEO content optimization tools with you in this article. We made care to find the best content optimization tools for you during our study so you may test them out even if you're on a tight budget.
What is Content Optimization?
Making ensuring that material is created in a way that it may reach the broadest possible target audience is known as content optimization. Making certain that related keywords are there, adding meta and title tags, and including pertinent links are all parts of the content optimization process.
Finding and incorporating keywords, enhancing readability, emphasizing quality, updating metadata, and connecting to both internal and external sources are all parts of content optimization.
Read More: How to Develop Content Marketing Strategies that Convert
Top 23 Content Optimization Tools to Use in 2023
ChatGPT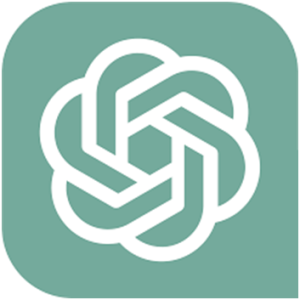 ChatGPT by OpenAI is a platform that employs artificial intelligence, natural language processing, and deep learning to automatically produce unique material fit for many platforms, from blogs to social media to emails. It is one of the greatest content optimization tools.
Using a tone of voice appropriate for the genre of the material and depending on the purpose of the text, the tool functions as a Q/A chatbot, giving interesting and educational information.
GrowthBar

For those who blog, GrowthBar is a useful tool. To produce material that is most similar to human language and to optimize it using keywords that the machine provides after a thorough study, the tool leverages OpenAI GPT-3.
Its strength comes in its analysis of the numerous SERP results in Google to choose the most useful and favorable keywords for moving up the rankings. Additionally, the tool has features to identify additional essential information from the pages it analyses, such as the number of words, headers, photos, links, introduction paragraphs, titles, readability score, etc. It also provides internal link suggestions while the writer is creating the content.
You may import any article from the internet into the GrowthBar content editor for text management and utilize the tool to optimize it.
GrowthBar incorporates tools for competition and keyword research as well. But you can also accomplish this using its Chrome extension, which enables you to find out details about keywords and rivals while using Google or posting in WordPress using AI capabilities.
Read More: SEO and ChatGPT: Finding the Balance for Better Search Results
Hemingway
People enjoy reading texts that flow smoothly and are well-written. The Hemingway Editor is the ideal tool for ensuring high-quality work. It is a straightforward self-editing tool that is useful while generating content.
The program scans the text for redundancies, repetitive phrases, passive sentences, and words that are excessively long and complex and alerts the user to anything that makes the text-heavy and difficult to read.
By copying a text onto Hemingway's website or by downloading the desktop version, you may utilize it online.
SEMRush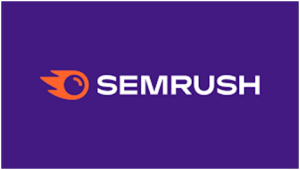 One of the most popular full SEO tools is currently known for having over 50 tools gathered into a single dashboard, each with a variety of features that, without some practice or instruction, may be difficult to use.
SEMrush is a digital marketing toolkit that examines the benefits of several SEO factors, including keyword research, on-page SEO analysis, technical SEO, competitor analysis, and social media presence.
After keying in the URL to be examined. Not exclusively, though. By analyzing popular subjects and associated pages, SEMRush additionally looks into the area of interest and provides in-depth results.
Docs
Who hasn't heard of Google Docs, a web-based document management tool that enables real-time document creation and editing? Very practical if you want to share a project while working remotely or externally.
The platform provides several tools for commenting, sharing files, exporting, and archiving as well as keeping track of current actions controlled by various users. Additionally, you may use personalized templates to write project reports and resumes. These templates allow you to style text and paragraphs, check spelling, add links, incorporate images, and change fonts.
But when all the Google Sheets add-ons are taken into account, Google Docs is one of the greatest content optimization tools.
Grammarly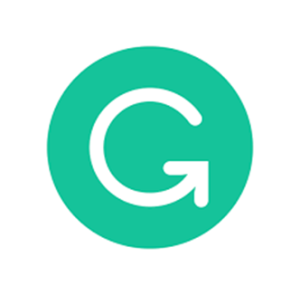 With the grammar check and proofreading features, an online tool that is always available and compatible with any browser aids in improving in real-time as the contents are being written.
Its primary characteristics are:
Anti-plagiarism, grammar, and spelling checks are included.
It enhances the text's readability, punctuation, tone, and word choice.
More than 250 distinct grammatical rules are used by the proper proofreader.
You may utilize crucial features like grammar checks and punctuation problems with Grammarly's free edition. The $12/month Premium edition offers all the free capabilities in addition to word selection, fluency control, tone modulation, etc.
ProWritingAid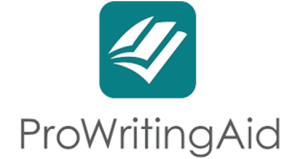 One of the finest practices for SEO optimization is writing accurate content. Sometimes content deviates from SEO best practices owing to oversights and spelling and grammar mistakes. This program was developed to aid in writing accurate texts and carrying out document multilingualism automatically.
ProWritingAid is an AI-based writing assistant that optimizes word choice, lets you change punctuation, adopt various structures and styles, including academic, informal, and business, but most importantly, helps you spot grammatical and spelling errors, which are undoubtedly bad for SEO and the authority of the source.
Additionally, ProWritingAid teaches you while you write by providing materials to explain the adjustments it proposes.
Ludwig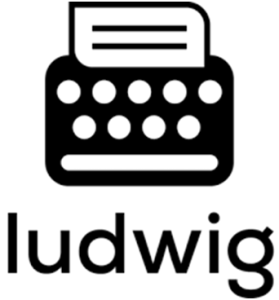 Ludwig, it's not just an automated translator. Instead, use the first-term search engine to assist you use examples extracted from trustworthy and accurately contextualized sources to produce English that is more authentic in its literal and semantic meaning and relevant to the context.
For instance, it is important from the standpoint of search engine optimization (SEO) to interpret the meaning of the sentence rather than translating it word-for-word because each language is associated with a particular culture, way of thinking, and way of forming thoughts, sentences, and questions that are unique to its linguistic and communicative system.
Ludwig is a program designed to help language users communicate ideas clearly in their writing by providing samples of excellent writing from reputable sources. An algorithm used by the program mines a large library of writings produced by journalists, authors, and scholars.
Read More: Guide to Marketing Your Content Using the Hub and Spoke Strategy
ESL Ranks Pro
The simplest rank tracking and keyword monitor tool, ESL Ranks Pro helps users to track the performances of the content on multiple keywords.
Keep up with the latest trends, keyword strategies, and website performances with precise accuracy. It is also helpful for getting the demography insight following the geo-location algorithm.
TextMetrics 

Using artificial intelligence-based algorithms, the cloud-based application Textmetrics optimizes new and current text assesses its quality, and streamlines operations. It provides ideas in real-time based on the target market.
The content positioning index, which refreshes the website's prominence in Google results, style guides, and updates on specific keywords are all provided by Textmetrics.
CoSchedule Headline Analyzer

A headline analyzer is a helpful tool that examines various effectiveness characteristics, including sentiment, readability, and SEO. It pinpoints the phrases that have the biggest effect and draw the most attention. In addition, it provides advice on how to improve the SEO title by adding keywords, analyzing the word count, readability, etc.
One of the most well-known tools for headline analysis is CoSchedule Headline Analyzer. Enter the title in the text box and choose "Analyse Now" to begin. The system generates analysis using many aspects, including the overall score, length analysis, and Google search preview.
Yoast
The most well-known feature of Yoast is its rigid traffic light system, which instructs users on how to optimize content with the proper keyword density, internal links, and metadata, such as the title and meta description, as well as length and clarity. Yoast also offers a variety of additional suggestions.
Yoast's capabilities extend beyond content creation. The plugin includes tools to handle technical elements including Schema Markup, the robots.txt file, the htaccess file, and the sitemap. It also includes tools to check for duplicate content.
This is everything available in the basic (and free) edition. Grammar correction, adding more keywords (sub, related, and synonyms), managing internal and external connections, and other capabilities are available in the premium edition ($99/year).
Read More: 10 SEO 2022 Trends that are Going to Have a Big Say for SERPs Rankings
Clearscope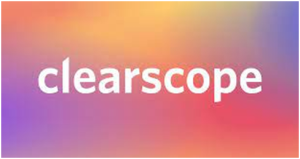 A GrowthBar-like tool with a user interface is Clearscope. In addition to handling on-page SEO, the tool analyses online material beginning with the keyword you want to position yourself for and makes recommendations for additional crucial keywords for the post.
The program analyses the Google SERP results when the term is entered. It provides a list of important phrases and themes, the rivals' current positions for each term, the recommended post length, and an optimization plan to better organized the content with the subjects to be covered.
Wordcount.com
Wordcount.com is a rapid and cost-free online tool for counting words and characters in a text, editing written work, assessing the readability of material, and identifying keywords. It may also be used to proofread written work and web pages.
About the latter, the SEO tool aids in avoiding keyword stuffing and over-optimization by showing how many times each phrase appears in the text.
The calculator provides the recommended word count for blogs, social networking sites, academic essays, and texts for professionals. However, it is still very helpful from an SEO perspective when we need to optimize a web page's metadata, which must adhere to character limits for the title and description length(155 and 60, respectively).
Google Search Console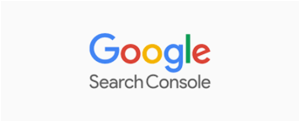 One of the most important tools for content optimization is Google Search Console.
This free analysis tool in all of its forms and expansions is only available to those who maintain their own or another person's website. Google provides tools for tracking, evaluating, and enhancing a website's and its pages' performance.
Data on visited pages, pages doing better, queries producing impressions and clicks, and other related information, such as CTR and ranking position, may be found in Google Search Console. The console's primary feature is that it allows us to examine how Google views our website, check Google's crawl data, determine whether there is insufficient indexing, and request it in real time.
Answer the Public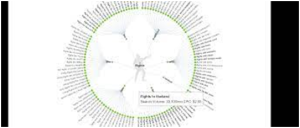 Answer The Public is a free yet feature-constrained keyword research tool for SEO online. The tool uses an intuitive visual system to display the extrapolated Google queries broken down into categories such as questions (what, who, how, when, and why); prepositions (shows keywords used with prepositions such as with, from, and so on); alphabetic letter (shows results beginning with letters of the alphabet); and comparison/comparison with similar or related keywords.
Using the program, we may discover keywords, related terms, user intent, and queries on a certain topic to generate article ideas.
We may learn consumers' queries on a particular subject and the details they need about a good or service through Answer The Public searches.
We may create texts and micro-texts for the blog, website, e-commerce, etc. based on these inquiries.
Frase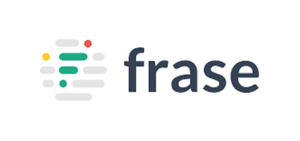 In addition to letting you write directly on the platform, Frase is a text-processing tool. The program also optimizes the contents, identifies the most relevant subjects, and offers a framework for structuring them to make them more comprehensive.
As you write, the program creates FAQs, article introductions, titles, sentences, and paragraphs as well as tips on how to make your writing stronger by including some of the subjects covered in the top articles. Additionally, the software creates a very helpful brief with the issues to be covered and incorporated to involve everyone, or indeed all of the project participants.
The management of content workflows, which lets you invite writers, set deadlines, categorize papers by stage, and export them to WordPress, is another useful feature of Frase.
MarketMuse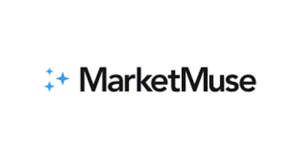 A program called MarketMuse aids in the planning and optimization of the content by using an artificial intelligence-driven search to look for existing websites that cover the same subject. The objective is to examine the realistic placement options for fresh content based on the SERP analysis difficulty score.
But not just. With the help of the tool's capabilities, you may choose which connected themes are most crucial to cover, how much information is required to do so, how many titles and subtitles there should be, and if there should be internal or external connections.
SurferSEO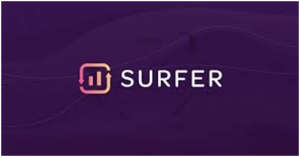 SurferSEO, an on-site SEO tool that can be downloaded as a web app and incorporates SERP analyzing capabilities, a content editor, keyword research, an SEO audit, and a content editor plugin for Chrome, is another of the finest tools for content optimization.
Additionally, users may write immediately in the platform's editor and get real-time suggestions for content optimization based on previously placed keywords. The program then provides us with insights that will help us write better texts by helping us choose the right terminology, titles, words, and images.
As previously mentioned, SurferSEO also provides a content editor that functions in both WordPress and Google Docs, as well as a Chrome plugin for keyword research.
Read More: 8-Step SEO Audit Checklist that Can Help Improve Your Rankings
Copywritely

One of the most underrated content optimization tools copywritely is known for optimizing content for both SERP and visitors.
Make a thorough audit of the SEO content on your pages to find any issues preventing them from appearing higher in search engine results. By using our interactive writing advice in the online editor, you may rewrite, change, or delete anything that is of low quality. High-quality, original, and well-polished SEO content increases conversions as well as visitors to your website.
With the help of Copywritely, you can improve the rankings of your website by eliminating issues with keyword stuffing and plagiarism, and you can increase conversion on landing pages by making your material clear and simple to read.
BrightEdge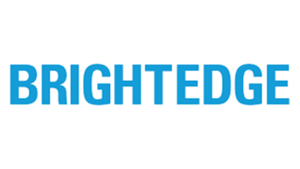 The first and only SEO solution on the market that offers advertisers real-time research, advice, and rankings on a single platform.
SEOs and digital marketers may rapidly and precisely uncover relevant, high-performing keywords and semantically related subjects using the BrightEdge platform.
The BrightEdge Content Performance Marketing platform is a need in the life of a marketer. To succeed on the content battlefield, companies may use the platform to Target Demand, Create and Optimise Content, and Measure Results.
SEO Power Suite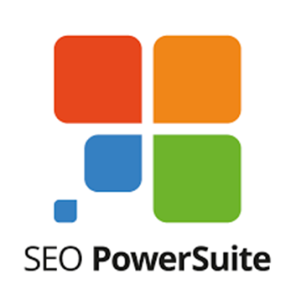 When it comes to SEO writing, SEO PowerSuite is the Jack of All Trades. This one platform provides everything of SEO, from keywords to backlinks, everything with just an easy-to-use toolkit. The intuitive UI of SEO PowerSuite helps marketers with its pro-level features, holding the caliber to handle every kind of marketing campaign is it for newbies or marketing experts.
The SEO PowerSuite is available on Windows, Mac, and Linux at very competitive pricing. The basic version is free and goes up to $1396 for enterprises.
Quetext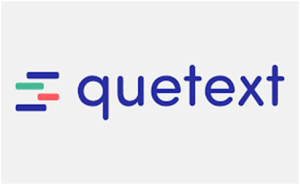 No matter how beautifully the content is written, if it's plagiarized it won't be crawled. As such, platforms like Quetext help in optimizing content by giving precise and accurate data.
The interactive snippet, printable originality report, citation help, and more features are included in the $9.99 per month Pro edition.
Conclusion
Achieving what you aim for needs persistence, time, and static willpower. You've to be the president of your content optimization. It can't be done with the Jack-of-all-trade attitude, you need to rely on your team and a set of aforementioned tools.
If this is still a hefty task, consider hiring a digital marketing agency that will curate high-quality unique content for various niches.