The live streaming video has become the most innovative addition to social media which needs no formal introduction. There could be no better way than live broadcast to nurture your business or show your personality and connect with your audience, from anywhere, anytime.
According to the survey of the Interactive Advertising Bureau, 47 percent of live streaming video viewers worldwide are inclining more towards live video compared with a year ago. In the COVID-19 pandemic, it has become a norm and intellectual medium for professional trainers, social media influencers, brands, event organizers, and artists to build a deeper connection with their audience and earn in the safety of their homes.
99firms statistics reveal that video streaming is expected to enjoy 82 percent of all the internet traffic in 2020 and consumers are 39 percent more likely to share video content. This means the popularity of video streaming isn't going to fall anytime soon and marketers should adopt this new reality to stand out from the crowd.
Source: 99firms
Whether you wish to tune in to live streaming or want to reach your potential customers and beat your competitors, we have rounded up top six live streaming platforms and further evaluate them on platform compatibility, features, and usability.
Let's get into it!
1.   Periscope
Twitters' Periscope promises super easy and intuitive UX that adds extra convenience even for beginners, available for free for both iOS and Android users. It gives a list of trending and featured streamers which are a convenient way to locate popular streams to follow and explore by their names, place, or specific tags like music, sports, etc.
Pros: 
It has an integration with Twitter.
Gives detailed statistics of live viewers, watching time, etc.
It has a private messaging platform.
Cons:
Live 360-degrees videos are accessible for selective partners.
Consumes 20% of the battery life in 10-15 minutes' live video.
Customer support could be enhanced.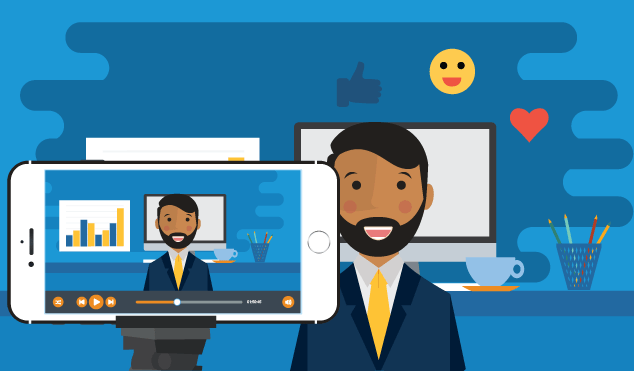 2.   Facebook Live
Facebook is the world's most popular social media platform with millions of active users. Facebook Live is integrated into the application itself that allows Facebook users to go live, broadcast the video, and interact with the followers in real-time.
Pros:
Free to use for both Android and iOS users.
Access to live video for all users.
Cons:
There are certain data security issues.
It takes too much storage space.
3.   Twitch
Twitch is one of the best live streaming apps for gaming. It streams video games, allows you to interact with the viewers and other streamers anytime. Users can watch live stream gaming videos, IRL broadcasts, and Esports.
Pros:
Allows users to advertise and earn.
Real-time interaction opportunities with gamers.
Interactive live shows.
Cons:
Need to log in every time you use with an OTP.
Loading issues at times.
4.   Instagram Live
Instagram has launched the Live Stories feature back in 2016. After a global roll-out, it has become a default feature in the app. To broadcast a video, users can simply swipe over to the right and tap on the 'live' option. It is a popular app for capturing and sharing precious moments across the world in a hassle-free way.
Pros:
All users can make a live video anytime.
The videos are very interactive.
Includes various filters and creative tools.
Cons:
The video pauses when you receive any call.
5.   YouTube Live
It's no secret that YouTube is the world's largest video streaming platform. It has become a powerful network for social media users to monetize via advertisements. When artists become popular and have at least 10,000 subscribers or more, they can use YouTube live and broadcast to present their content in front of the audience in real-time.
Pros:
It is free for both Android and iOS users.
A good medium for monetization.
Maximize users reach and let them collaborate with big brands.
Cons:
Only beneficial for users who cross 10K subscribers.
Users won't monetize unless they become popular enough.
6.   Livestream
Livestream is certainly a popular name in the sphere of live video broadcasting, available for both iOS and Android operating systems. There is a Popular Area where you can find trending live broadcasts and streams on different categories like sports, entertainment, music, etc.
Pros:
It includes advanced tools like white-labeling and multi-bitrate streaming.
It can be integrated with other social media platforms.
Cons:
Using advanced features could be an expensive affair.
The navigation voice skips directions sometimes due to bugs.
Conclusion:
With the power of video content and live streaming, marketers can reach a viable road to success. These mobile apps are not used as a source of entertainment but will emerge as a future of marketing. Consumers would rather watch a video or real-time content than read through texts, so new players will have a better chance to create a live streaming video or even a service app to drive revenue.