Social media brings many benefits to business, it allows them to reach out to their customers worldwide, attract the attention of potential customers and grow the business online. With the help of various social media platforms, you can increase brand awareness, user engagement, and can make your content viral. Nowadays, many companies are using social media for increasing their brand awareness and to engage specific audiences, but with optimizing your profile, you can drive better results.
SMO (Social Media Optimization) is an important factor in your Internet search ranking. Many companies usually ignore this strategy, although it can help you improve your search rankings. Social media optimization will help you improve your social campaign, thereby bringing more potential customers and conversions to your business. When optimizing social media, you can create, build and maximize social media plans. By optimizing your campaign, you can better connect with your audience on various social media platforms. This will also strengthen your brand. You will gain more visibility and bring more potential customers to your business.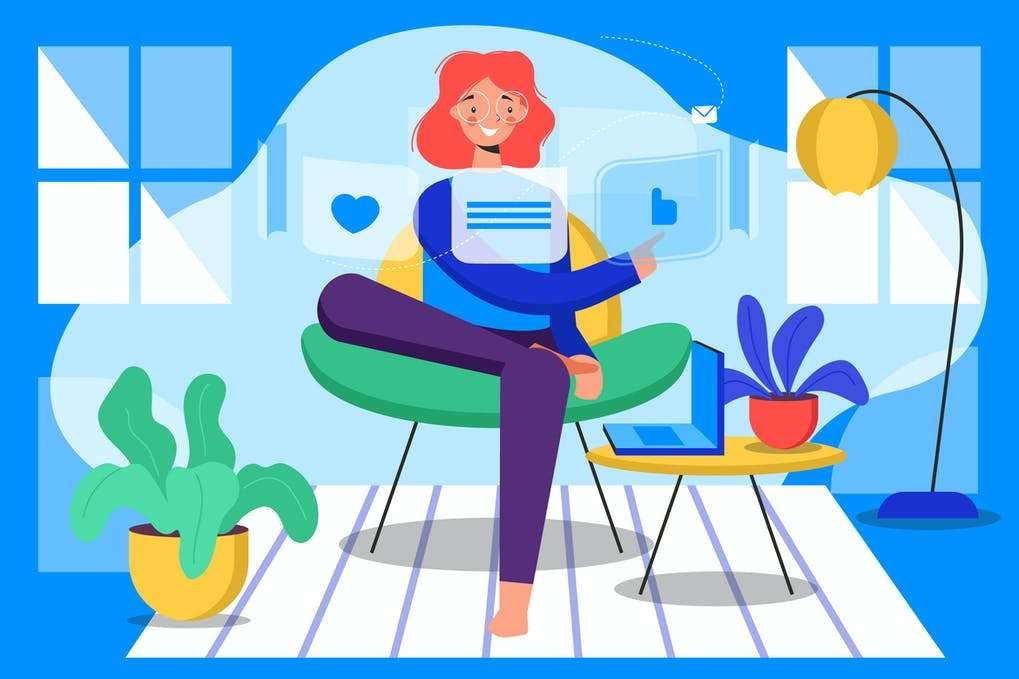 To get better results, follow the below quick tips for social media optimization:
1.     Integrate Social into your Website
Social sharing tools should be incorporated into your website architecture. Include direct web links to your social media channels from your website and from social profiles back to the website. You can also add social media accounts buttons to individual blog posts.
Links on social media are generally considered high-quality links because social networking sites have high web authority. Even if your Facebook page is a new page, it may rank high in SERPs due to Facebook's overall high authority.
2.     Conduct Keyword Research
Keywords play a vital role in your social media strategy. You need to know which topics, keywords, and hashtags your audience uses to find information about your industry, business or companies. You must conduct keyword research and include the best performing keywords in your profile. When choosing keywords for your campaign, use social-media specific keyword tools. People use various keywords on social media than they do through searching online. If you don't know how to use keywords on your various social media platforms, hire a reliable social media optimization company to help you find suitable keywords.
3.     Consistency is Key to SMO
Creating your social profile may seem like a simple task, but it is one of the first areas where companies often fail. Fill all the profile information 100% including profile photo, username, bio, etc. Search engines tend to use personal data with complete information available. It also provides a more professional cohesion experience for others in your network, so all contact information on your social profile should be exactly the same as the information on your website.
4.     Optimize your Content
Social media is a great place to share your content. If you don't share high-quality content with your audience, you won't be able to succeed through social media marketing. If you want to optimize social media in the right way, optimize the content for your audience.
You can optimize this content by simple methods such as adding the headlines. Your visitors will see your headlines first when they find your content on social networking sites. You want to test different titles to see which titles resonate most with your audience. You can optimize images, perform keyword research for topics, and more. By optimizing your content, you can engage viewers on social media sites and engage them to like, share or comments on your social media posts.
5.     Use Branded Cover Images
By using brand cover images on your social media, you can leave a good impression on your audience's mind. Take this opportunity to convey your brand message to your current and future followers/customers. Use the recommended size guide for each platform to ensure that cover images are displayed properly, and always use relevant and memorable professional images.
Social media is a key part of the digital marketing puzzle. If you want to ensure that you get the most from your campaign, you should use social media optimization. Optimizing your campaign will help you improve your brand and engage more valuable potential customers for your business. Contact a digital marketing company to obtain social media optimization services and other Internet marketing services at a reasonable price.