According to Statista, mobile apps are expected to generate over 935 billion U.S. dollars in revenue through paid downloads and in-app advertising by 2023. Even though you already have your project idea ready, you need to be well-prepared to beat the cutthroat competition in the app market.
Creating and launching a scalable app is no easy job. It demands technical knowledge, special skills, and expertise. Every business has its own certain requirements and goals, thereby, you must choose a mobile app development company that suits your business model.
But do you know what are the key factors to consider? Apart from pricing, there are plenty of other factors you need to focus on before selecting an app development agency.
The Growing Popularity of Mobile Apps
Mobile devices have become everyone's best friend in today's time. The demand for fast, secure, and convenient apps has been increasing tremendously. In fact, in 2020, users dedicated approx. 87% of the time they spend online on mobile apps, Forbes reveals.
Especially in the light of the COVID-19 pandemic, mobile app development has witnessed a constant influx of interest as businesses were pushed to build an online presence more quickly.
A large number of businesses are willing to develop apps on two primary platforms i.e., Android and iOS. Both of them are outstanding development options, but it is necessary to look deeper into your target audience before making any decision. If you don't need any compromise with your apps' performance, compatibility, and UI/UX, always count on an iPhone app development company in India that has the potential to build a strong Apple ecosystem.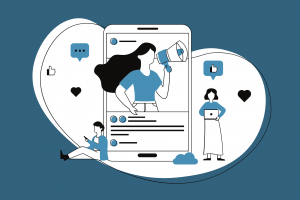 Top Factors to Consider When Selecting Mobile App Development Agency
Expertise
It is pretty straightforward that you should approach an agency that understands your project needs. Make sure to locate their core expertise based on standard presentations and strategies they combine.
For instance, if your app is going to be built on Flutter, then the company should exclusively offer Flutter app development. Never hesitate to ask for suggestions to boost your app idea and solve your related queries.
Target Audience
A target set of users play a crucial role in application development as well as further growth. You must be clear about the questions like who is going to utilize your app and how it will add value to their lives before starting actual development. You also need to decide between iOS and Android development based on three parameters, such as user location, budget and development time, and how extraordinary you want your interface to look.
For a mobile app on the Android platform, it is always better to work with experienced Android app developers in India to build a solid foundation and make your application appealing to large audiences.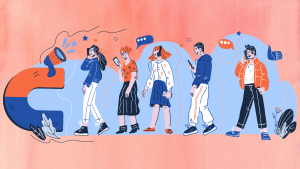 Look for Complete Package
If you choose an individual developer, you may get great coding for your app but other factors will be compromised. So, it is wise to opt for a complete package that works flawlessly with incredible design, platform integration, and user interface. To retain customer loyalty, make sure you select a company that is familiar with market trends, hybrid apps, and cross-platform features.
Creating a mobile app helps your business reach new heights? Do customers look for rich-featured and easy-to-use apps? Yes, absolutely! At eSearch Logix, we feel pride in ourselves for being the top mobile app development agency that always ensures to move towards innovation and perfection. Our skilled team of app developers offers hybrid and native mobile app development services using advanced features like VR, AR, AI, IoT, and more to redefine your business's success.
Feel free to discuss your project idea and get started with us!