Google algorithms are ever-changing, leaving marketers feeling overwhelmed, confused, and anxious. It is still hidden how search engine optimizes a website and identify which site appear on SERPs for different information. The best part is that there are numerous SEO tools available (free/paid) that can help boost your website's rankings and relevance for the target keywords.
The right set of SEO tools offer a thorough look at ins and outs of a website, alongside features to improve visibility and rankings on Google. You can use tools to evaluate backlinks, site traffic, site audits, commonly used keywords, ranking amongst competitors, and overall website health. While these are just a few features, each platform has its own specialty that allows you to stand the best chance at achieving your goals.
But before we dive into the list of comprehensive SEO tools, let's see why you should use them.
Why Consider Using SEO Tools?
Gone are the days when you need to spend long hours on tedious keyword research and data analysis. With top SEO tools, you will be able to discover what's working for your business and which part of your strategy is bringing superior results. Not only this, but you can also generate reports about how to stand out from your competitors and where result-driven opportunities lie. What's more? You can even measure performance based on different countries, languages, or regions.
Many marketers with multiple websites can have a tough time managing scattered spreadsheets and analyzing them manually. But not anymore! You can use SEO tools to save a lot of effort and generate accurate reports on a few fingertips.
Top 5 Search Engine Optimization (SEO) Tools in 2021
1. Ahrefs – SEO Keyword Tool
Ahrefs is a highly recommended SEO tools that showcase which parts of your site need improvements to rank higher in search engines. It is an all-inclusive SEO tool set where you can optimize your site, competitors, top-performing content in your industry, track ranking progress, and examine your customer's searches.
2. SEMRUSH- Marketing SEO Tools
SEMrush allows you to assess your rankings, identify changes, and new ranking possibilities. One of the famous features of this marketing SEO tool is Domain Vs Domain analysis that allows you to compare your website against competitors.
If you require in-depth analytics reports to understand your site's search data, traffic, and competitors, you can use this tool to compare domains and keywords. The On-Page SEO Checker tool lets you monitor your rankings and find the best recommendations on how to enhance your site's performance.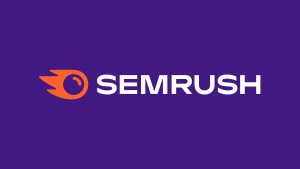 3. Google Search Console- Best SEO Tool
Google Search Console is available for free for everyone with a website, allowing you to monitor and generate a report on the site's presence in Google Search Engine Result Pages (SERPs). Simply, verify your site by adding a code to your website or go through Google Analytics to submit the sitemap for indexing.
This tool will help you understand how Google and its audience view your site and boost your performance in Google search results. It is best suited for newly established websites as it allows marketers to submit web pages for search indexing.
4. Moz Pro
SEO experts in India can't stop raving about Moz Pro because it offers SEO solutions for every need to help reach ultimate success. A list of Moz Pro features includes SEO audit, site crawls, backlink analysis, rank tracking audits, keyword research, and more.
You can use the free MozBar toolbar to see your site's metrics while browsing any page over the web. It gives you a clear picture of what you're doing well and where there is room for improvement.
5. SpyFu- Free SEO Tool
While SpyFu offers some impeccable premium features, you cannot ignore its top free features. It provides search analysis tools for SEO research, PPC research, SERP checker, keyword research, and domain overviews. You can see your competitors or your own organic keywords and how well the campaign is running with Google Ads or other platforms.
By incorporating this tool into your kit, you can search any domain and find out places where the domain appears on Google. Moreover, you will be able to understand how to connect with these domains and navigate powerful leads methods like social media, phone, email, and address.
Takeaway
Now that you've learned about the top five SEO tools, it's time to determine which options will work best for you to start SEO audit, site optimization, site monitoring, and content optimization. At the end of the day, it comes down to what fits your budget and your digital marketing requirements.
Looking for ways to improve your site traffic and rankings? eSearch Logix is a top-notch SEO company in India, backed with diverse experience and talented digital marketers, helping businesses of all sectors to boost their sales and visibility. We provide affordable SEO packages and build proven strategies to accelerate your business growth. Reach out to us today!