Google is getting smarter day by day, and more powerful at that too. If you are one of those that think that Search Engine Optimization (SEO) works on some certain and fundamental techniques only, then you are not alone. Many like you think so. And this notion can prove terrible for your brand.
Google wants to keep people within a specific framework, has put a lot of emphasis on queries answers within the SERP framework, and this leads to directing users to paid ads, which subsequently pushes businesses relying on organic traffic further down.
This doesn't mean that SEO is irrelevant. In fact, if you keep on your toe, and change with the changing times, implement right SEO techniques, you will be on winning side.
How We Should Proceed with SEO Techniques?
As we have mentioned above, right and proper SEO strategies that speaks volume for today and tomorrow will make your business stand tall. Below we have mentioned some effective SEO strategies for 2021 that you can't afford to miss out on if you want to step ahead of competition and drive organic traffic increasingly.
6 SEO Strategies to Implement
1. Know Where Your Website Stands with SEO Audit
How are you going to put in strategies, and what changes you should make when you aren't aware of where your website stands pertaining to the function and reach?
A complete SEO audit is what you need. This will get you through details of what is right and what is not with your website. There are several things that you need to check:
Check for pages' meta titles and meta descriptions
Check for content duplicacy, content relevancy, and content optimization with respect to keywords. Ensure there is no keyword stuffing
Check for each page URL structure relevancy to SEO
Is your website taking too much time to load?
Apart from this, you have to dig in deep for a thorough analysis of your website functionality relating to SEO
2. How Fast Your Website is Loading?
This might seem to be an obvious option, but in today's time too many marketers overlook this factor of how their website is indexed. No one has the time to see your website load up slowly and slowly. They will instantly move to other websites. Therefore, no other site factor won't do any good for you if you are not able to get people to visit your site at first.
3. Content Optimization Should be a Big Priority
Your website content, right from page info to meta and much more is going to tell everyone, including Google about what you are proposing to tell, how relevant your page is to the query and how valuable you can be for the user. Follow these strategies for proper content optimization:
Ensure the right keyword density and word length is being followed
Each page should have optimal, keyword relevant meta title and description
There should be no content duplicacy
The content format must be followed properly
It should be easily readable
Check for the pages that have declining traffic, and ensure you structure that again, add more and new text and info
'People Also Ask' is a feature that Google puts a lot of focus on. Make sure you align with the intent search covering the related questions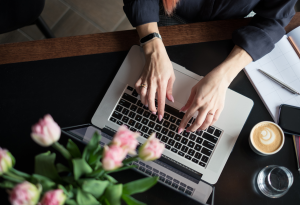 4. Improved User Experience is a Must-Have Feature Now
User Experience carries a lot of value in front of Google. And this factor is largely evident in the way sites that are able to provide seamless, easy and fast experience to visitors are rewarded by Google. For an improved user experience there are a lot of things that you have to implement:
The bounce rate should be low – Meaning fast load website, easy-to-read content with quality format structure, rich information presence, use of high quality and optimized images.
When you site content follows 'Bucket Brigades' meaning bridges to move from one idea to next, it enhances user's interest.
The user experience depends a lot on website's layout, templates used, font and size of the text, placing of imaging, and placement of other important elements like call-to-action, notifications and much more.
5. Create Mobile-First Website
How your website is accessed on a mobile device is going to define how much reach you have. Being mobile-friendly and optimized for mobile is a factor that you have to keep in mind even before the development and designing phase.
And don't just be 100% sure that using a responsive template would do that for you. You should check it yourself through multiple devices that it is being accessed and fast, easy and clear from multiple devices.
6. Go for Niche Backlink Generation
Backlinks are one of the oldest SEO methods, but these are still as critical a component as any time before. And with time and methodology and factors have also changed about how you create backlinks and what backlinks are going to push your website ahead as Google and other search engines still puts high significance on this factor.
Make sure that you are targeting high-quality, notable and niche-related, industry-specific websites for backlink generation.
It should be an ethical backlink development strategy that returns high favor in the long term.
Be sure to create guest posts that are highly rich, lengthy and unique in aspect.
These are some of the key and most relevant and effective SEO strategies that you need to implement for organic traffic growth and keeping ahead of the competition. Ensure that your SEO services provider agency is implementing the right steps, digging deep for research and info to keep your SEO strategy robust and agile for the time ahead.