When it comes to SEO (Search Engine Optimization), it is no secret that things are always evolving beyond spamming links and keyword stuffing. In this brand-new era, marketers and business owners need to use powerful strategies like competitor gap analysis, keyword research and more so that Google will more likely to include their site or context as top results whenever searchers look for that keyword.
Sooner, things are going to change drastically and if you aren't prepared yet, you are very likely to miss out on great opportunities. Are you getting nervous? Do you wonder how SEO is ruling in 2020? Is it still enough to have your links appear on the top pages of Google? Let us help you to find these answers in the best possible manner.
1.   Voice Search is Changing the Game for SEO
Today, more and more are performing voice searches through their smartphones more than ever before. The statistics of 99firms reveal that 31 percent of smartphone users worldwide use voice technology at least once a week. Also, 50 percent of all online searches will be voice-based by 2020.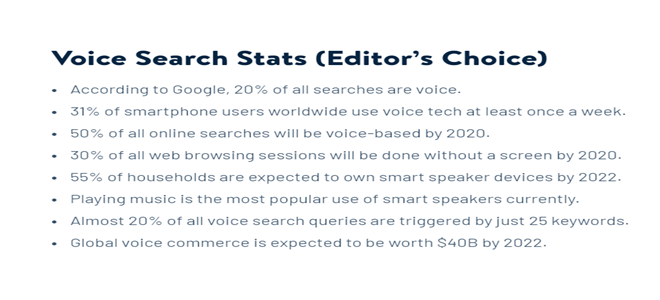 With these statistics, we cannot deny the fact that voice search is already becoming a big deal for SEO in 2020 and beyond. It might take a lot more hours to do keyword research and optimize your content for voice searches, but your efforts and patience will definitely pay off in terms of higher rankings and sales.
2.   Evaluation of Google's E-A-T Matters
One of the most impactful updates that Google made in 2019 was E-A-T, which stands for expertise, authoritativeness and trustworthiness. This means Google will more likely to prefer websites and content that can show knowledge on topics through quality and accuracy. For this, you have to ensure that you create credible backlinks, informative content and the right structured data to make your site appear trusted on Google.
3.   The Visual Search is Giving a New Dimension to SEO
The new concept of visual search uses real-world images such as screenshots, photographs and internet images as a stimulus of online searches. Marketers are using modern technology like Artificial Intelligence (AI) to comprehend the context as well as images for related results. This can help to tie different items together based on visual links in such a way that text would never be able to capture.
You will soon witness that visual search is very useful for shopping, navigation, landmark recognition, local business reviews, recipes, and other information, which is why 62 percent of young customers want more visual search capabilities more than any other technology, reveals ViSenze.
For this, it is necessary to use descriptive file names and ALT text for every image to draw the attention of search engines. Don't forget, the authority of the page is much more crucial factor in the ranking these days. Always keep your site up-to-date with engaging visuals to increase users' retention and interactions.
4.   Video is becoming the New King of Content
It is no secret that Google loves video content, that's why it has become a crucial part of SEO trend which aren't going to stop anytime soon. According to a Forrester Research, video is 50 times more likely to appear on the first page of search results than a page with plain text.
The study of Searchmetrics shows that 80 percent of video integrations came from YouTube channel as compared to other platforms. So if you're thinking to blend video into the search results, perform it on Google's own YouTube site. Create a useful YouTube video to promote the products and services of your brand. It doesn't guarantee for first page results but you will definitely gain more traffic when Google indexes your video.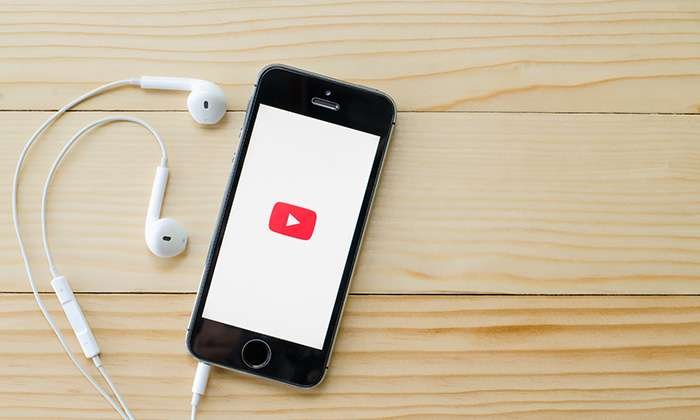 5.   Search Intent is Super Helpful for SEO
In a world where search engines' work tirelessly, marketers need to figure out ways to offer more context to searchers. You need to excel in search intent to attain a clear understanding of what customers are actually seeking and how your brand's products or services can fulfill their needs.
Content that doesn't work well in the field of search intent, it won't rank or bring the desired results. As Google is gradually getting better at delivering searchers what they exactly want, you need to focus on creating complete search intent match to enjoy better rankings.
Conclusion:
We have already witnessed an abundance of changes in the way we think and impose SEO in the past few years, but the habit of evolution isn't going to end in 2020 and beyond. So you need to move beyond from the methodology that links and keyword optimization are enough to appear in the good books of Google.
The world of SEO seems to be more bright and exciting in the coming decades, but you need to put powerful strategies and expertise into it than ever before to become successful in a jam-packed marketplace.