Back then, companies didn't really pay attention to engaging more customers but were only selling their products or services to passive customers, but the scenario has drastically evolved today. To achieve success and survive in the marketplace, connecting and maintaining a strong relationship with a wider audience through social media networks and other mediums has become very crucial.
Since the power of digital platforms is increasing every day, Online Reputation Management (ORM) is becoming important for all sizes and types of businesses. Still, some people have a misconception that ORM is just social media monitoring and it has something to do with public relations while others have no idea how it can influence business growth and sales.
In this guide, we are going to explain how ORM can be beneficial for your business and how you can boost your efforts with several strategies.
Let's get started!
Benefits of Online Reputation Management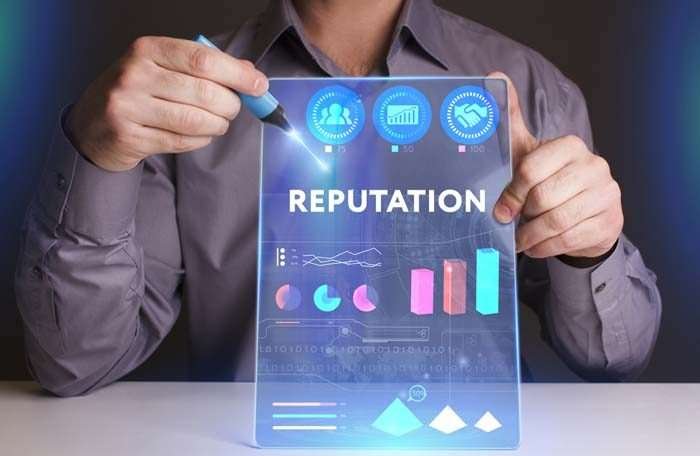 Almost every customer searches for a particular brand or product online these days, review experiences of others, evaluate businesses against competitors and more likely to purchase online. So having a good online presence has several benefits for all levels of businesses. Here's how building and managing your online reputation can help:
1. Helps to Maintain Transparency between Users and Brand
A good web presence encourages users to ask queries and receive regular updates from brands. While responding to those questions, brands can successfully create a solid connection with each customer by sharing accurate information and clarifying their doubts. This could be a great move to build loyalty between users.
2. Repairs Damage
At some point in time, things can go wrong in any business. You might face unhappy customers, legal matters and other problems which can cause a huge impact on reputation. In today's digital era, stories take no time to get viral, in such a case, one wrong step can certainly affect the image and sales of your business. If such issues are looming, ORM could be an effective solution to control the damage.
According to Graham Winfrey of Inc, nearly 80 percent of customers refuse to purchase from a business with negative reviews. In such cases, ORM can help to counter the negative image and convert them into positive reviews to boost customers' trust.
3. Increases Customer Engagement
Business owners can utilize social media platforms where they can create a one-to-one conversation with a wider audience. You can even improve the quality of your customer service by answering customer complaints and turn an annoyed customer into a satisfied one. Direct attention to customers' needs make a positive impact on brand image and eventually improves engagement.
How to Improve Your Online Reputation?
When customers want to learn more about your brand, the first place they will turn is Google, so ensure to keep it as the topmost priority. Eventually, it is your responsibility to make a valuable impression when someone searches you on Google. Let's take a look at some strategies to improve your ORM efforts:
1. Evaluate and Clean Up Your Poor Online Reputation
The primary step to take back control over any situation is to determine the areas where the problem really is. The very first step you need to do is to Google yourself and find out your current image based on the results, reviews and specific location.
Figure out which category your rank and reputation fall under – negative, irrelevant, or positive and relevant. Perform an audit and delete old posts/ images/ accounts or other elements that may seem inappropriate.
Reviews are visible in search engines so even single negative feedback can shatter your reputation. Hoping and pleasing every customer that you will maintain a flawless review profile isn't a feasible approach.
Instead, use tools such as Google Alerts or Review Trackers, or any other to monitor your reviews on popular sites like Google Maps and Yelp automatically. Don't forget to look reviews on social media channels like Facebook, LinkedIn and Twitter as well.
3. Build Exact Match Domains
It is important to build a fresh, relevant and genuine content around 'exact match domains,' which should involve your companies' name. Once you're done with it, develop solid content creation and publishing plan. Be focused on building different hubs for accurate content that defines your brand positively based on your interests, experience, projects, and accomplishments.
4. Stay Active on Social Media
Social media channels have become a great way to connect and engage with customers directly. Set up a positive business profile on multiple platforms such as Facebook, Instagram and Twitter to promote your best interests, including behind-the-scenes, events and content.
5. Politely Respond to Criticism
You should be aware of what people are saying about your brand on different platforms. In any business, negative reviews are normal but should be handle politely and professionally. Consider taking the problem of each customer into consideration and resolve them in the most efficient way to win their trust. It is best to keep your feelings in control when responding to critics.
ORM helps to drive more potential customers which can be converted into leads. So if you are good with branding and web presence, you will gain maximum engagement and revenue in a shorter span of time.
Many business leaders have realized the importance of online reputation and started to put their best efforts to enhance customers' experience. If you've just set up a new venture or want to take your existing company to the next level, availing ORM services could be an excellent idea to increase your brand awareness and earn higher returns. It helps to align your sales, promote your products and showcase your brand positively in the marketplace.
If you're having a hard time maintaining your brand image and bringing great opportunities, feel free to connect with us to get the best support.