With the trend of using the Internet to convey information to millions of people around the world, it becomes a challenge how to communicate effectively to people with your content, when everyone is busy and people do not have time to scroll long pages and read blogs. It is not easy to create eye-catching and easy to understand content. You need to dig deeper into a subject and look for ways to present it in a way so that you can beat your competitors. It is not only you who have thought about writing or presenting a particular subject or topic. There are thousands of people who are also doing the same and posting the same. The biggest challenge for you is to make it unique and more attractive. This is where infographics come in. Infographics are visual representations of information, data or knowledge. It is an important tool in teaching, in business, for inspiring and presenting information. It is one of the most powerful ways of communicating with complex data.
So, do you want to learn more about infographics? Why are they still matter to search engine rankings? Scroll the page to know more!
Want to expand your business globally? Take help of digital marketing agency. With online marketing SEO and social media marketing you can improve your website and online presence in search engine results.
What is Infographic?
We use the website to share information about your niche or industry that you are delivering to your customers. When they come to your website, you need to get the attention of your audience within a span of time and at that time they will have paragraphs and heavy content that can easily put them off.
Instead of blogs and paragraphs, you can use infographics. Infographics are a form of visual communication that aims to attract the attention of a visitor or reader when they visit your website. Infographics are unique because they are the perfect combination of graphics, information and data. Infographics are the best and most popular way to spread business or brand awareness in a single image and promote social activities. With the help of infographics, companies can easily target their audiences, various organizations and companies.
Why Infographics Still Matter In SEO?
1. Boost Your Brand Awareness

Infographics can convey important information about your brand, product or service through attractive visual content. If the infographic is created correctly and accurately, it may be a useful communication tool to describe your brand. According to digital marketing experts, infographics can not only increase brand awareness, but can also significantly increase website visits.
2. Creates Additional Inbound Marketing Opportunities
The search of unique data and information for infographics can be reused elsewhere to generate more inbound marketing opportunities. By appropriately using charts, graphs, tables, images and other visual effects, you can become an expert in the field of infographics. Remember, whatever content you give in the infographic, it must be relevant and useful to the target audience!
One important thing to keep in mind is to always generate well-researched content from reliable sources, because it will definitely increase your credibility online. In addition, using eye-catching visual effects in infographics can help you generate more likes, followers, and subscribers, and ultimately bring more traffic to your website.
3. Infographics are a Great Linkable Asset
Infographics are very good linkable and shareable assets. The characteristic of a good linkable asset is that it is visually satisfying enough to attract people's attention, while also provide really relevant and useful information that makes people to share your work on their social media accounts and eventually on their website. The key here is to provide high-quality, well-researched text and visual content so that your website visitors really want to share your content.
Let's take a look at tipswe have listed here to create unique and attractive infographics for marketing.
1. Never use Extraneous Information
This is a key point that you should keep in mind when creating an infographic that never use additional information, otherwise your audience will definitely lose interest. The main purpose of an infographic is to provide correct and short information without a lot of reading, because if you use it, people may get distracted and click elsewhere.
2. Keep your Message Creative and Bold
It's important to remember that the message you are trying to convey through your infographic must be creative and bold. You can use some pictures or shapes to emphasize the meaning of the message in the most creative way.
3. Use Minimum Text
Keep your text minimum. Using visuals or images to communicate your data will have an extra impact on your customers.Using too much text will not attract the attention of users and visitors, in fact, it takes away the audience's interest. Therefore, make sure to keep the text as minimal as possible and try to create unique and interesting information for the visitors or users.
4. Give Some Twist
Users and visitors always like something different and unique things, and it's your responsibilityto make some unique and interesting infographics with some twist. Your visitors and users will find it more interesting and unique. Write catchy headline to get attention of your visitors. Leave plenty of white or negative space in your infographic design.
5. Add Sharing Buttons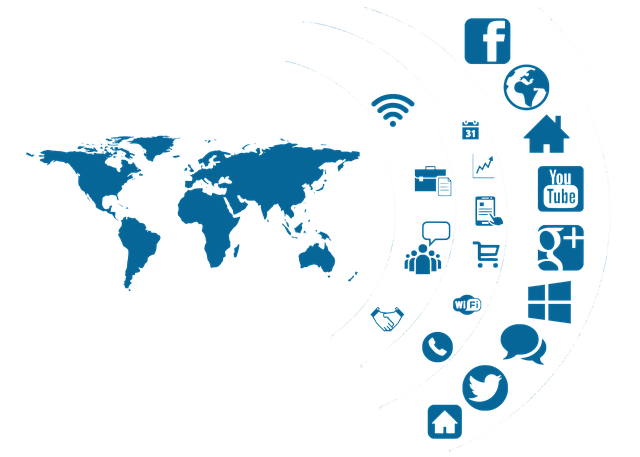 To spread your message to a large number of people, it is very important to add the sharing buttons in your infographics, so it allows users to share the information with their families and friends on various social media platforms such as Facebook, Instagram, Twitter, LinkedIn, and you can also use email. Also, make sure the buttons you provide are easy.
If you are not a pro at creating infographics, you can contact a digital marketing agency and seek their help in making infographics. You can ask your digital agency company, are they providing reputation management services? How much does online reputation managementcost?
Need help of a digital marketing agency? Find a reliable and professional internet marketing agency and ask for help in web search engine optimization and other marketing tips & tactics.